Class of 2023! Important graduation information below! #KnightsPride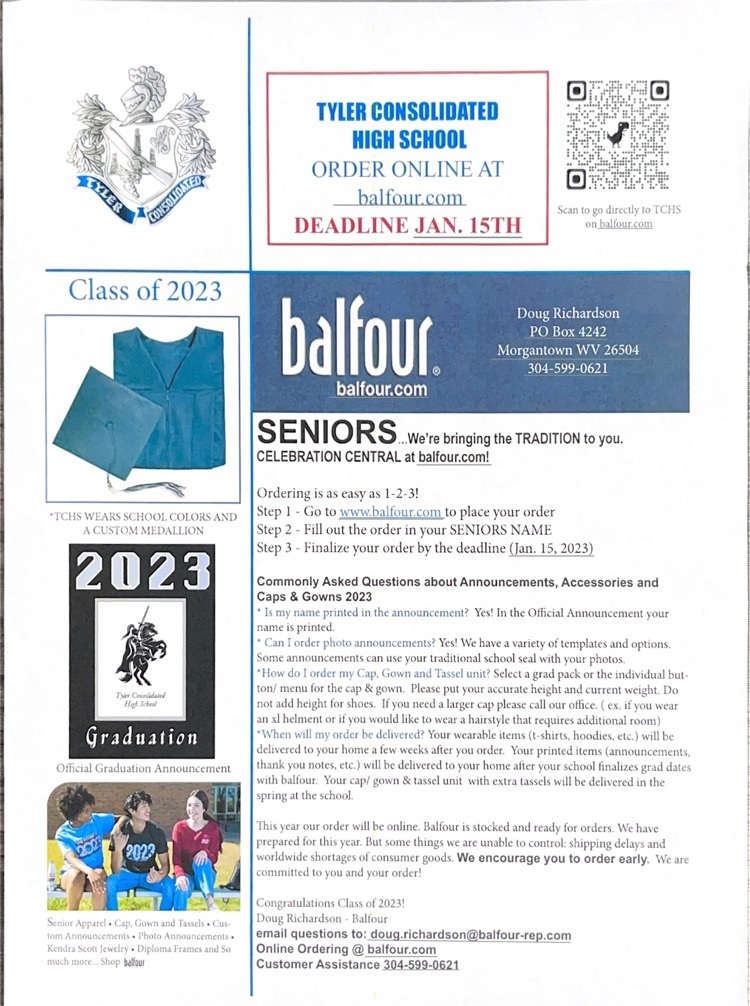 TCHS Baseball will be selling iced coffee & 50/50 tickets at tonight's boys basketball game. It's a great night to be a Knight! #knightspride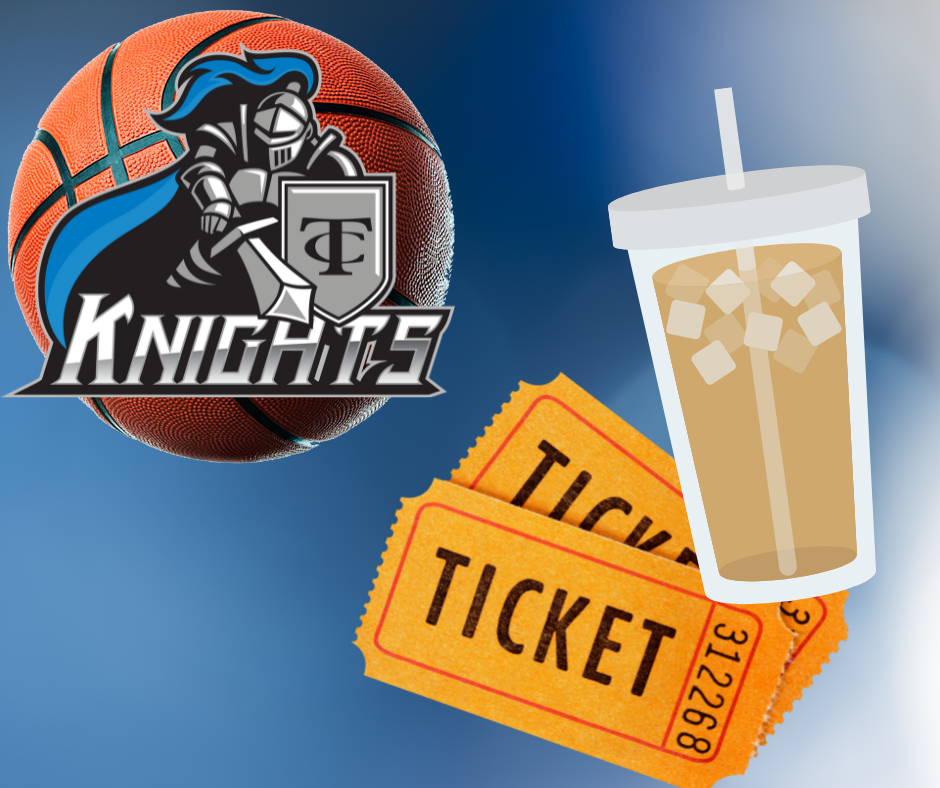 Attention Juniors: All raffle tickets & monies need to be turned in by Wednesday, Dec. 14th. You can turn in your money during the prom club meeting Wednesday during advisory.
National Honor Society will sponsor an Ugly Christmas Sweater Contest on Thursday December 15. Wear your ugliest sweater for a chance for a prize!
The Tyler Consolidated Silver Knights Wrestling team kicked off their season with three wins in their home and season opener. Wins came over opponents Wheeling Central Catholic, Clay County, and Oak Glen. The final dual of the day against Clay County put the Knights to the test with a narrow 39-32 victory. Eliana Winfrey and Keith Doyle picked up key victories in locking up the match for the Silver Knights. Undefeated wrestlers included Kaden Huffman, Colsen Spragg, Branson Winfrey, Keith Doyle, and Sean Winfrey. The Silver Knights take the mat again on December 21st in a regional quad against Magnolia, Cameron, and North Marion at Cameron.
Mrs. Grimes will have lunch tutoring on Wednesday and Thursday this week for freshman needing to work on their exam essay. Please sign up outside her door.
Attention Sophomores! If you have a talent in writing, dancing, singing, acting, digital media, visual art, painting or drawing, or in playing an instrument, and you would like to spend three weeks on a college campus at no cost, consider the Governor's School for the Arts. It might be just where you want to spend an unforgettable summer! See Mrs. McCoy for information. The application deadline is January 18th.
https://govschools.wv.gov/gsa/Pages/default.aspx
The TCHS Wresting Team will be hosting a quad this Saturday for our season opener. The next home meet will be on January 11th. Matches start at noon. Come out and support your favorite wrestler. Looking for community service opportunities? The wrestling team is in need of volunteers to work the concession stand for Saturday's quad. Report time will be 11:30. See Ms. Henthorn or Mr. Morris, if interested.
Junior Class raffle tickets & money need to be turned in by Wednesday, December 14th. Contact Mrs. Hartman with questions.
Congratulations to Sean Winfrey for making 1st Team All State and Ty Walton for 2nd Team All State.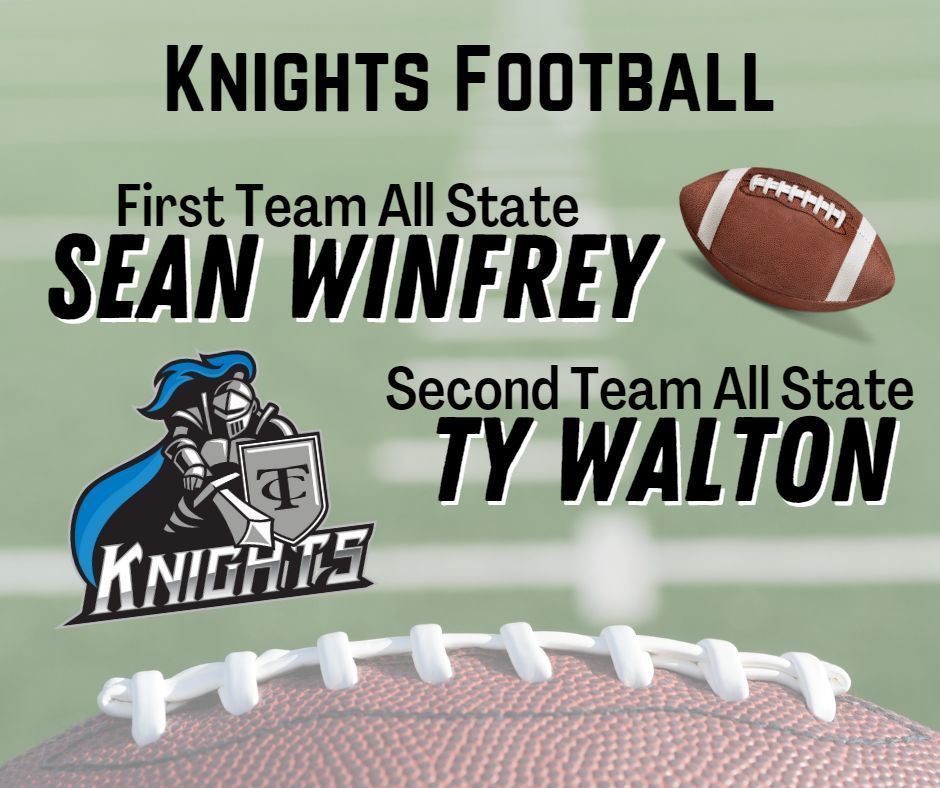 Congratulations to senior Knights Band member, Autumn Shepherd, for making all-state band. She will be the 4th chair clarinet. Autumn is the first Knights band member to make all-state band all four years of high school. Congratulations on this remarkable accomplishment!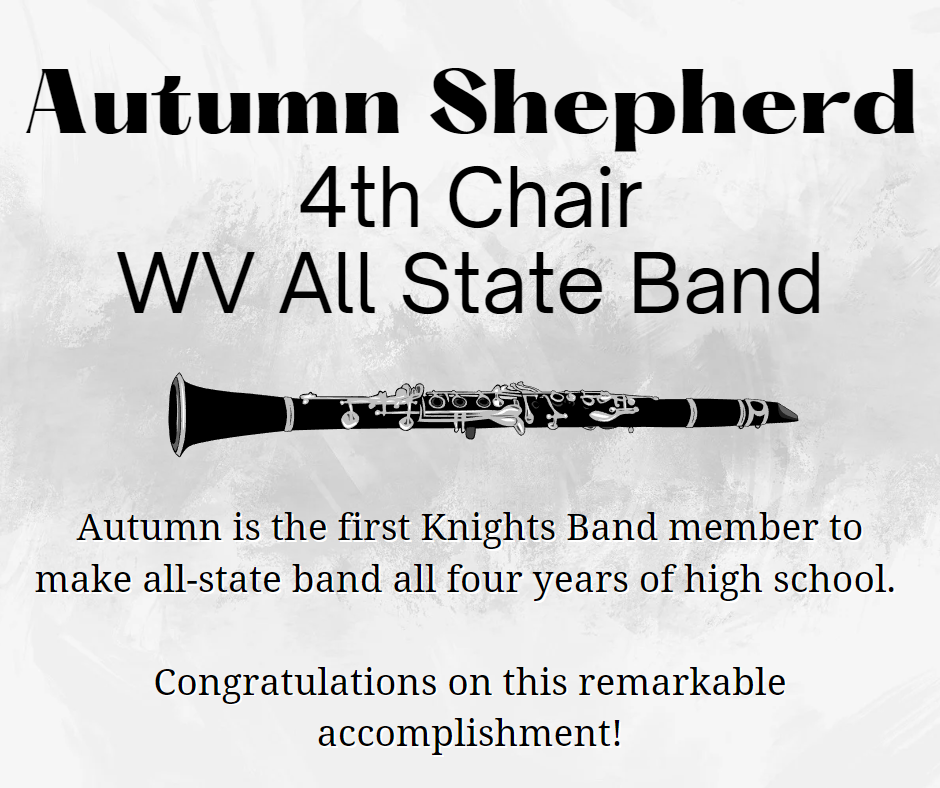 The PE and Health classes joined together to do a bootcamp workout with our local Army recruiters. Thank you for your time with our classes!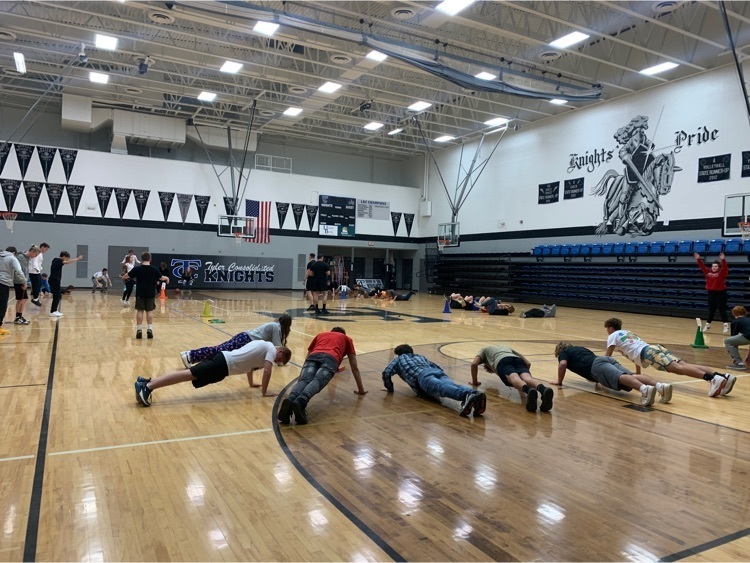 Mark your calendars! #KnightsPride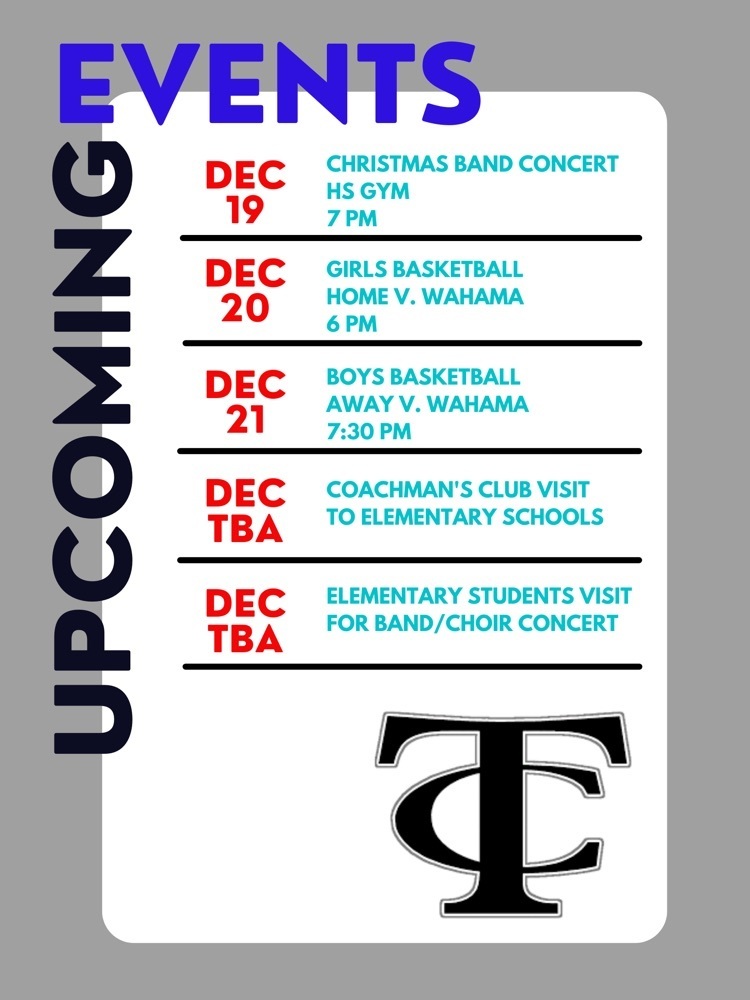 Mark your calendars: TCHS Winter Formal is scheduled for Saturday, February 18. More details will be communicated closer to the event.
Band and Choir Christmas Concerts will be held in the gyms this year due to the auditorium construction project.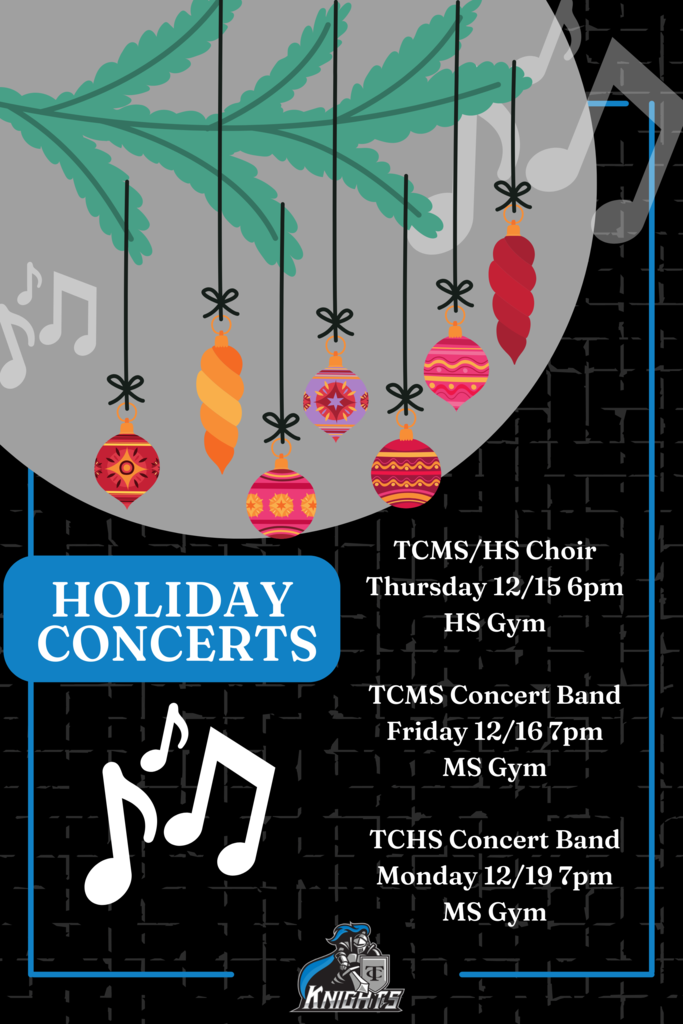 Attention Students, Parents, and Guardians: The end of the first semester calendar can be seen below: December 15th: Last day for MOVTI December 16th: Semester Exams(Odd Periods) December 19th: Semester Exams (Even Periods) December 20th: Make Up Exam Day December 20th is the last day for students. #KnightsPride
Mrs. Grimes will have lunch tutoring available to freshman needing to complete their compare and contrast essay on Wednesday and Thursday this week. Please sign up by Wednesday beside Mrs. Grimes door.
Congratulations to the following Knights Band members for making Northern Region Honor Band: Hayden Montgomery, Autumn Shepherd, Gwen Jacenkiw, Aiden Swan, Ananleigh Hakes, Kaylee Haught, Abbi Kimble, Kellen Franks. These students will perform in a concert at Wheeling Park High School on January 14th with 50 other students from our region.
The 2nd Annual Chapman Dental Art Show will be happening at the Gold Derrick Gallery in Sistersville this Friday and Saturday! Several students' artwork will be on display in this show from TCHS and there is a monetary award for peoples choice! You can view and vote on Friday December 2nd from 5 to 5:45 pm before the Christmas parade in Sistersville, and then again on Saturday December 3rd from noon to 1. Awards will be given out at 1pm on Saturday! Please stop by and view the show and support the young artists!
Mr. Wittmer organized the blood drive for students and staff to donate. We had 20 successful donations throughout the course of the day. It was many of the students first time to donate and we are proud of them for overcoming their fear! A special thank you to Galaxy Food Center in Middlebourne for donating sandwiches for our donors. 1 donation can save up to 3 lives. You have approximately 10 pints of blood in your body. Every 2 seconds someone needs blood or platelets.