The Knights baseball team travels to Magnolia tonight for a 5pm matchup.
This is a reminder that there is no school tomorrow for grades 9, 10, and 12. All 11th grade students are to report for the SAT school day. Thank you, and have a nice evening!
The Track and Field Teams open their seasons today at home. They will be hosting the WTTL meet. Come out and cheer them on. Field events start at 4:30 and running events start at 5:00.
The Knights baseball team travels to Ravenswood tonight for a 5:30 matchup. #knightspride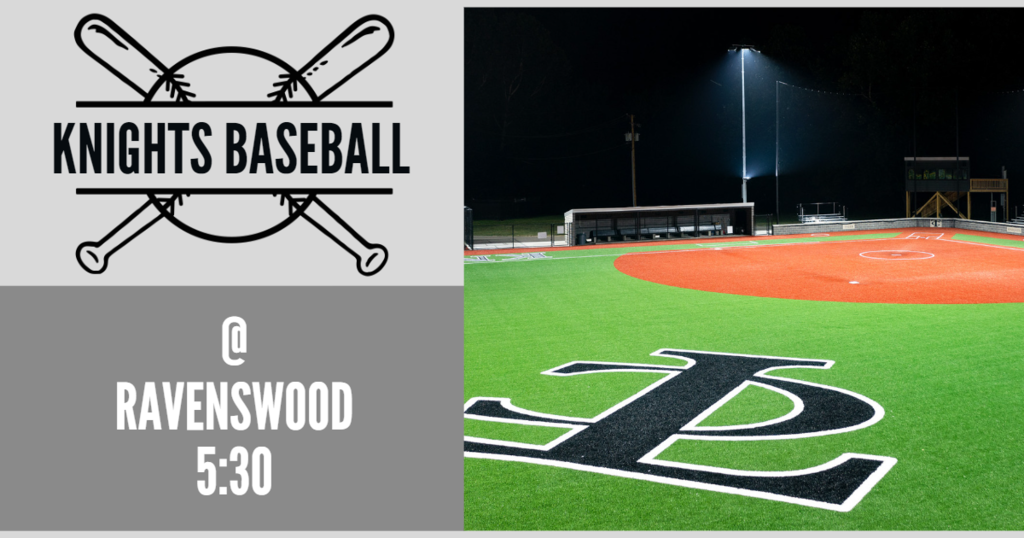 Attention Seniors: SafeLand Training will take place on March 31st, starting at 8:00am in the TCHS library. The training is open to the first 20 students that sign up. Please see Mrs. Stollings to sign up if interested. This training is geared towards students interested in seeking employment in the oil and gas industry. Students will receive official certification upon successful completion. More information will be coming soon.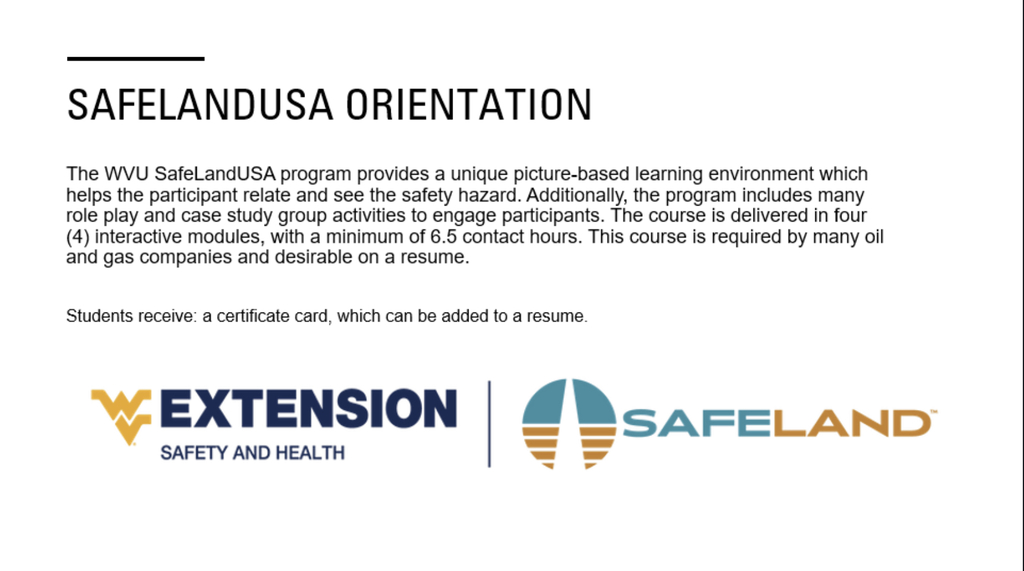 Mrs. Grimes' Freshman English students will be bringing home a permission form to go with "Romeo and Juliet." Please return the form by Thursday, March 23, 2023.
The Knights baseball team hosts Magnolia tonight at 5pm followed by a 3-inning JV game. #knightspride #defendthecastle
Mrs. Stephens would like to congratulate the students that had artwork accepted by the judges for the Arts Alive art show in Charleston on April 28th. These students' artwork will be added to the West Virginia Art Education Association pieces that were accepted earlier this month at the Parkersburg Art Center. Maeson Maxwell with two more pieces, a painting and a mixed media. Mason Nichols with two acrylic painting pieces. Mia Crawford with a pencil drawing. Congratulations!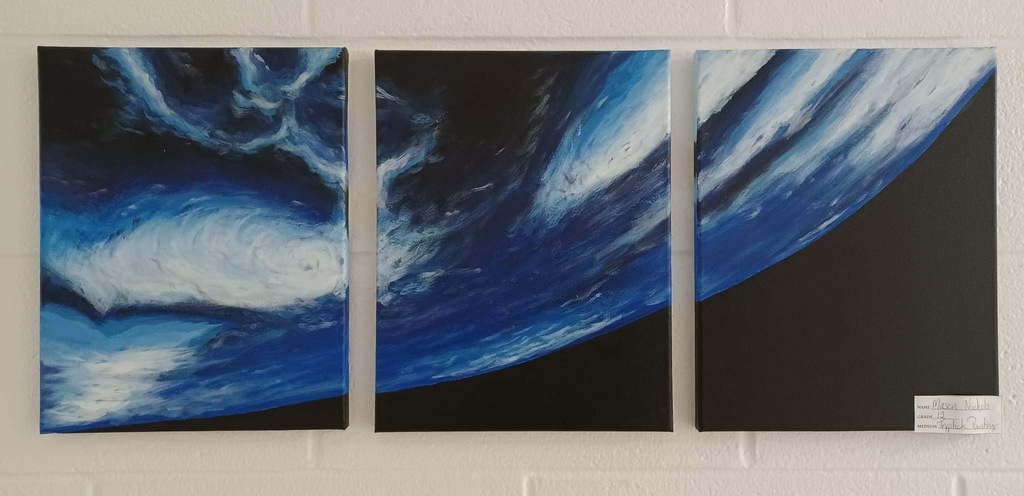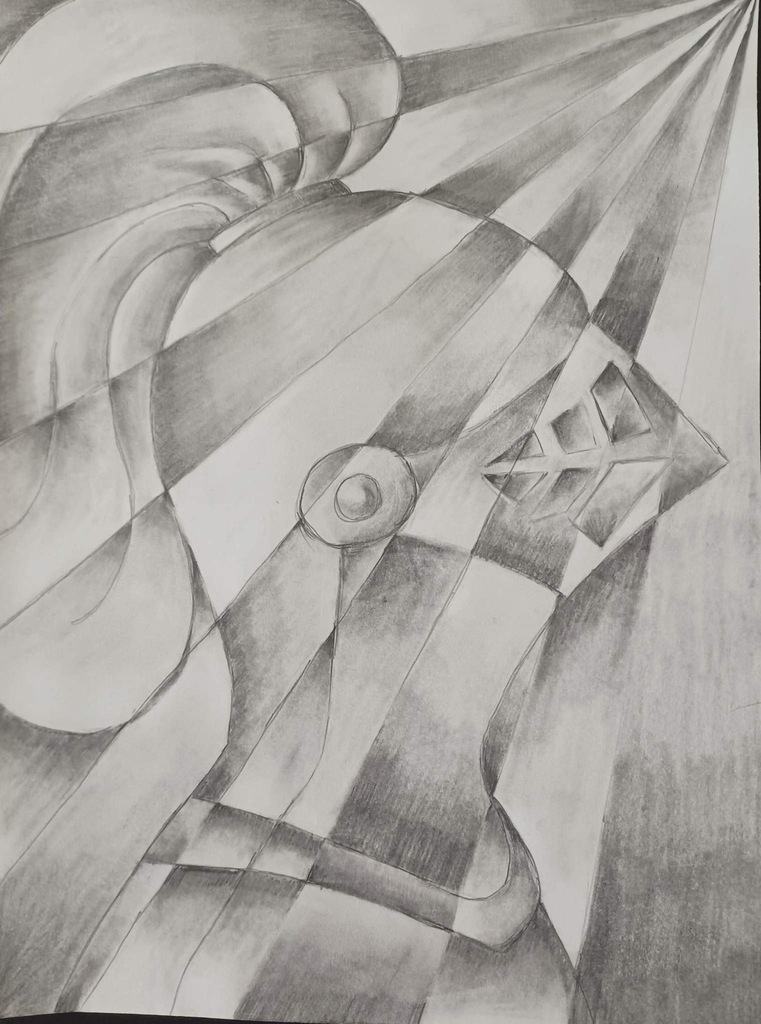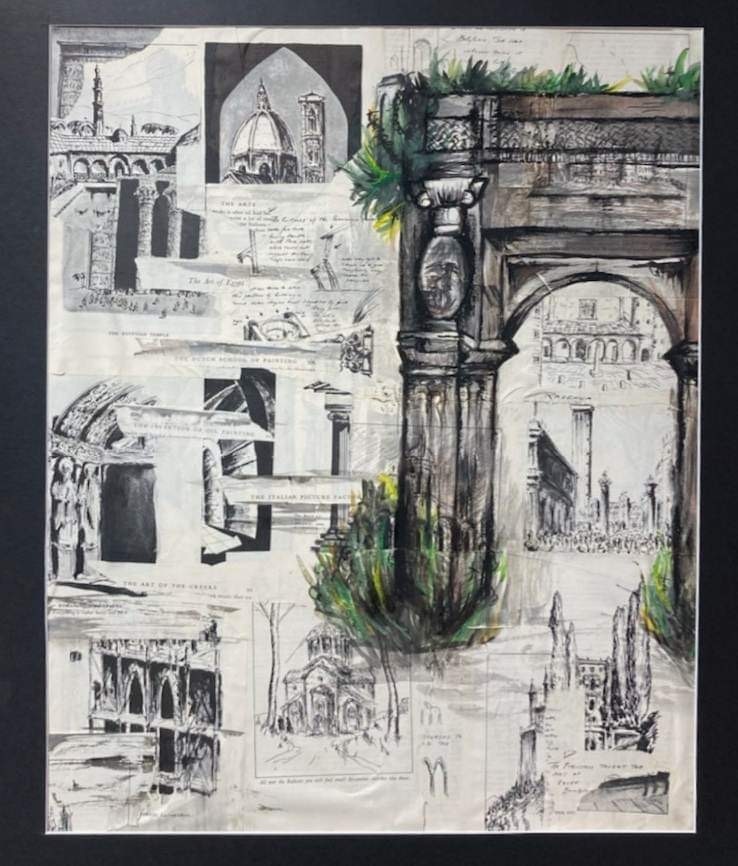 Four seniors ( Emily Ebert, Kashia Brown, Justin Barker, and Kaci Shanabarger), who are members of the Grow Your Own teacher initiative, in collaboration with the TCHS STARS Team, held Saturday Recess on Saturday, March 18th. Children in grades K through 6 enjoyed enrichment activities that included cookie decorating, various sports, flower planting, rock painting, sun safety, and more! Over 100 students registered and over 60 high school helpers helped to make the day successful! Thank you to all involved, as a lot of work is needed in preparation for the morning. A special thank you to Mrs. Grimes, Mrs. Stewart, Mr. Myer, Mr. Hensley, Mr. Schupbach, and Mrs. Williamson for volunteering your time to help. And a huge thank you to Mrs. Stollings for making this all possible! We are so lucky to live in a community that supports our students🖤💙
Today the TCHS band and Mr. Jennings were presented with a surprise special award from Tyler County Schools Superintendent Mr. Highley. After an incredible year it was a much deserved recognition! #KnightsPride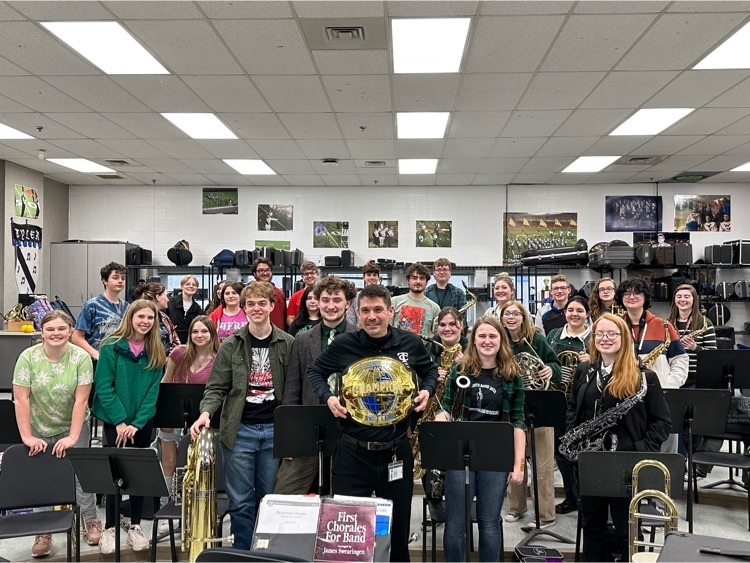 The 3rd nine weeks report cards go home today!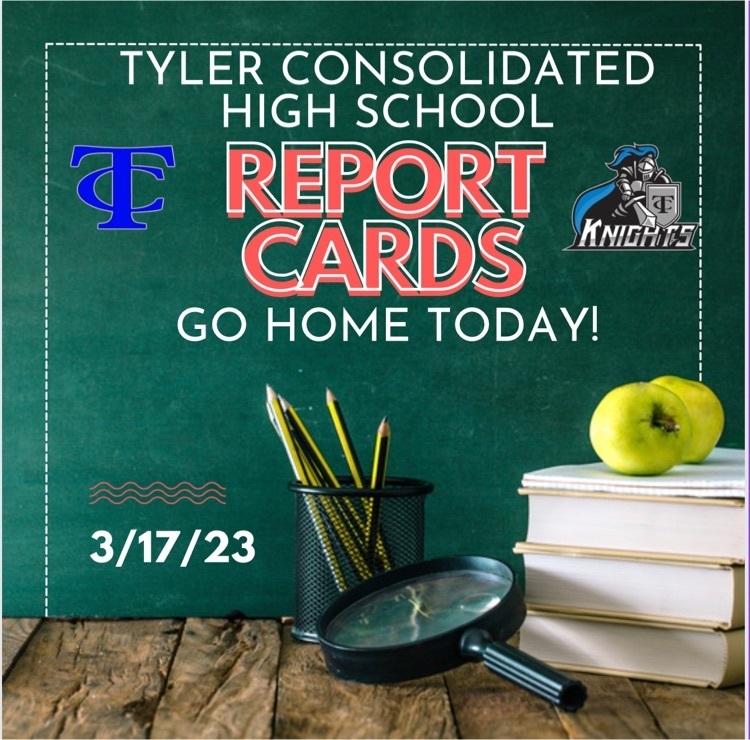 Good luck to the baseball team as they open their season at home tonight vs North Marion. First pitch is at 5:30. #knightspride #defendthecastle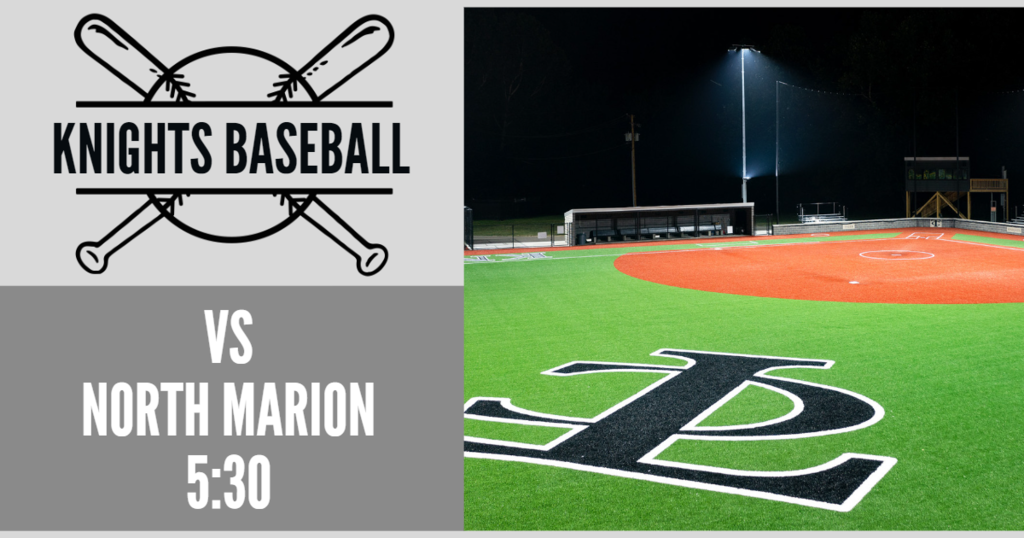 Hard work pays off! Thank you to all the members of the community for supporting the Tyler FFA! #KnightsPride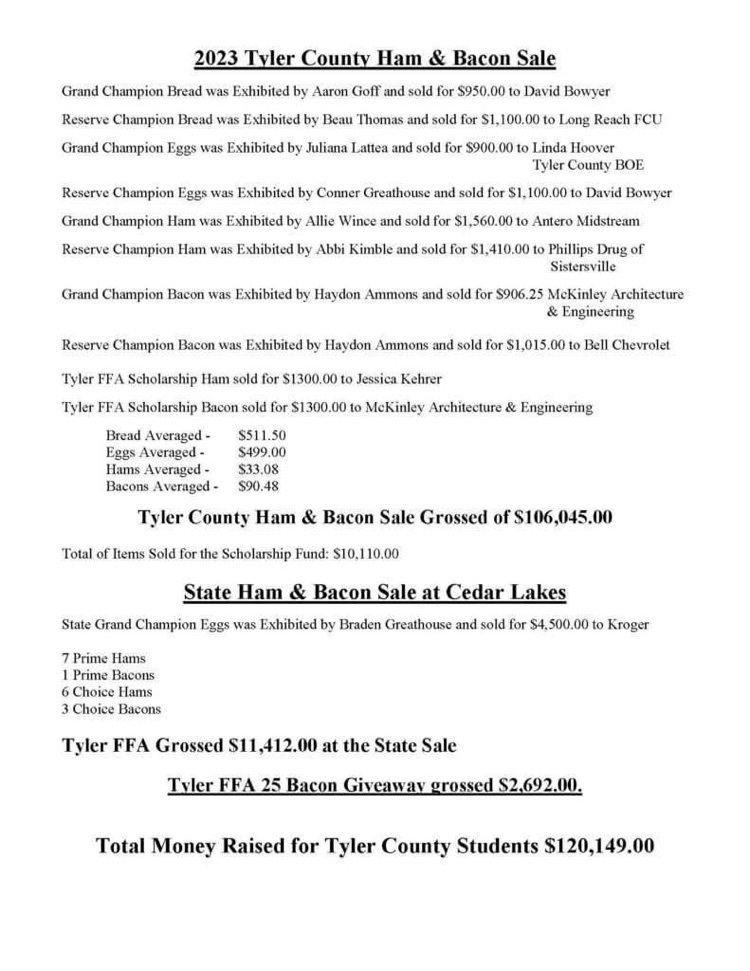 Today Officer Corley came to our health classes to talk to the sophomores about alcohol, the process of DUI's, and covered some information about the history of alcohol. The students were able to try on different drunk goggles to try and pass a practice field sobriety test. Thanks for your time Officer Corley!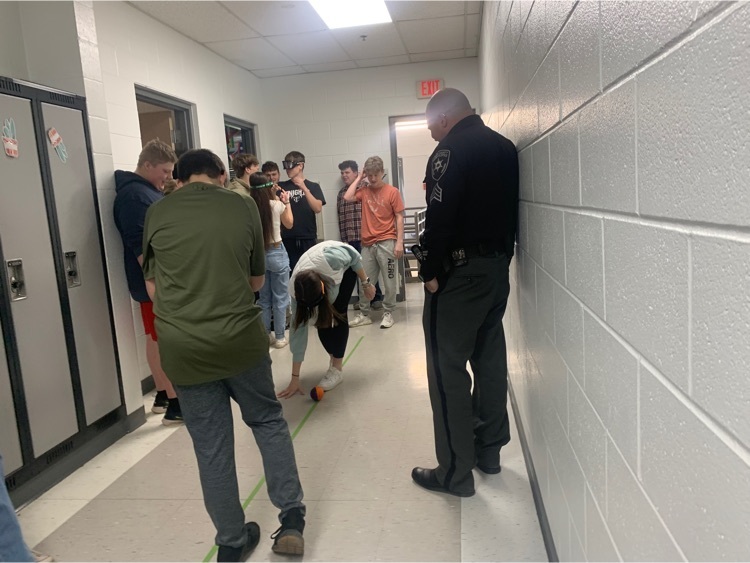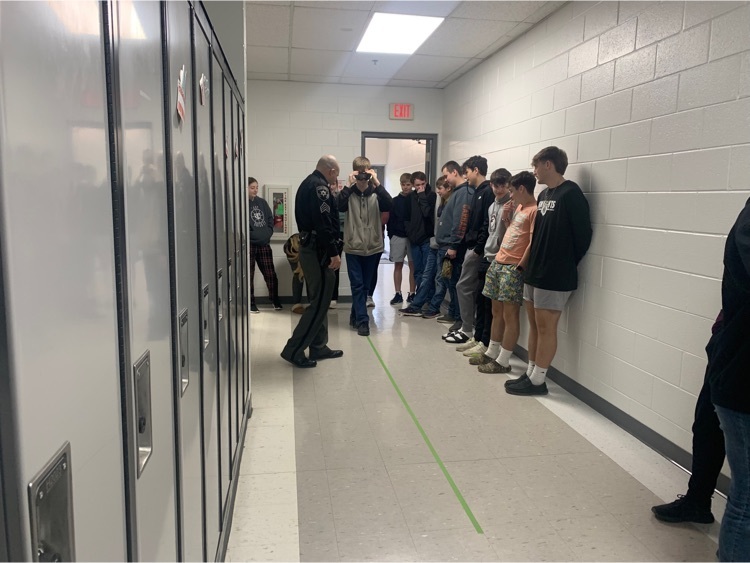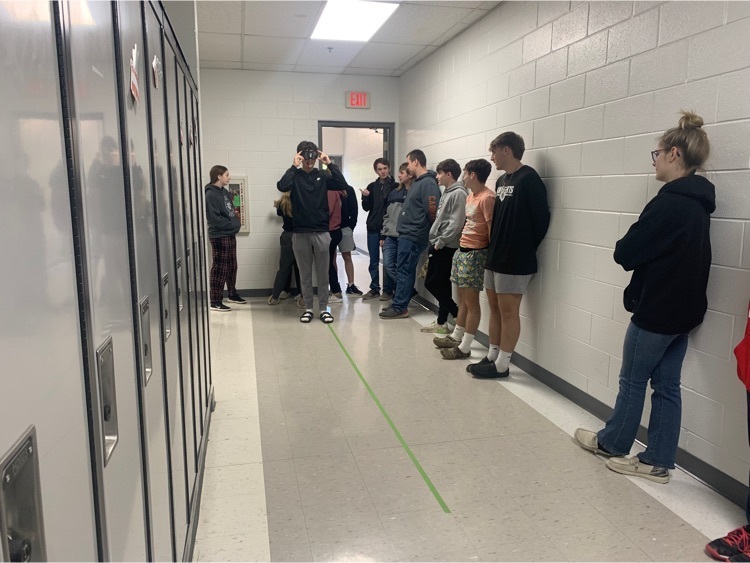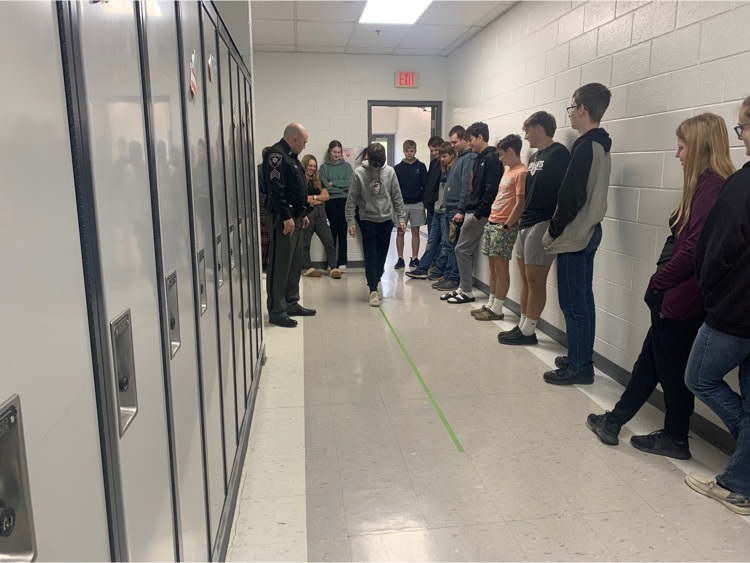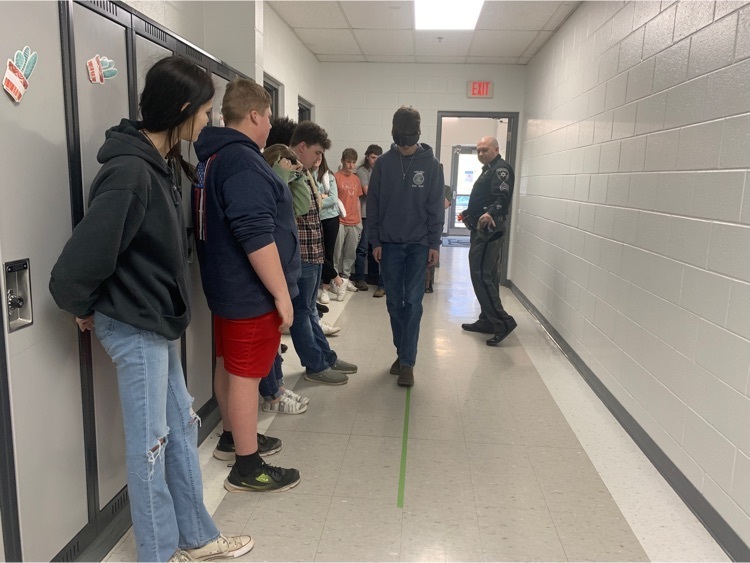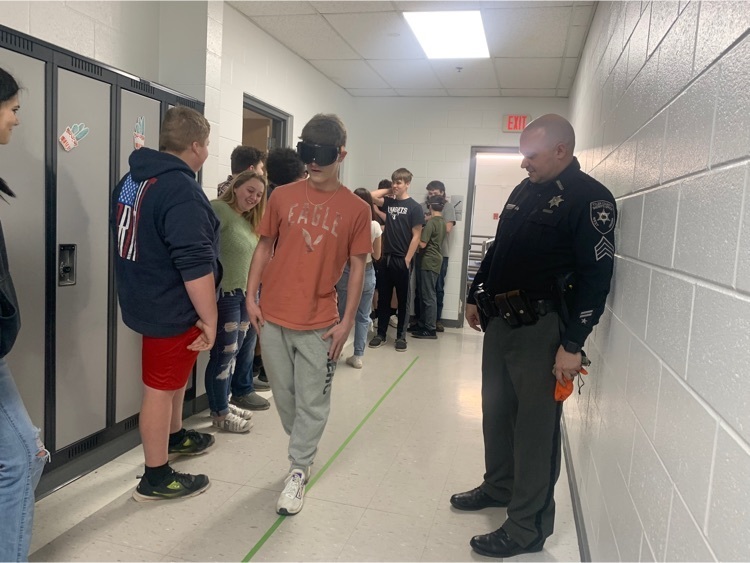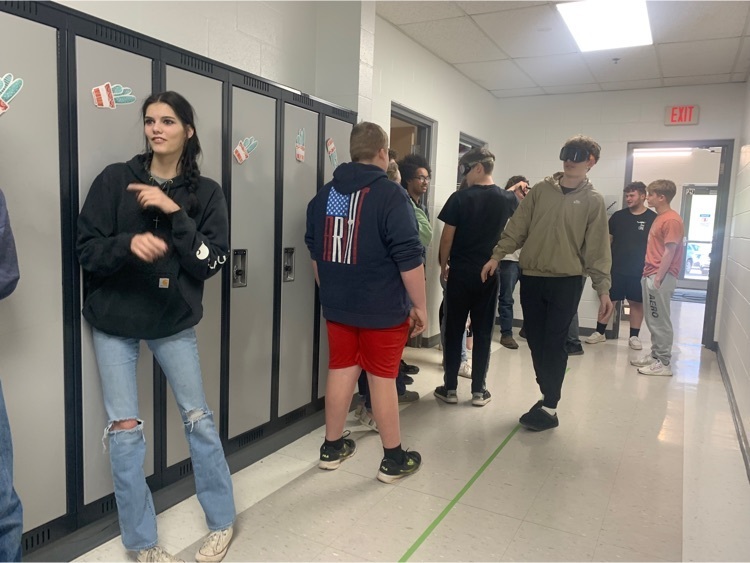 There will be information sent home with report cards for students entering 7th and 12th grades in August 2023. The forms that are being sent home will need to be completed and returned before or on the first day of the 2023 school year to meet state health requirements. The Wetzel-Tyler Health Dept. will be at the school on April 20th from 2-6 pm to administer the vaccines that are required for school entry for these grades. If you want your student to have these done at the school that day, or during the parent teacher conference hours they will need the consent form they sent home completed and returned to the school by April 1st to schedule for that date. Please call the school nurses if you have any questions.
Attention students/parents/guardians: SAT School Day Info! #KnightsPride
Important Announcement: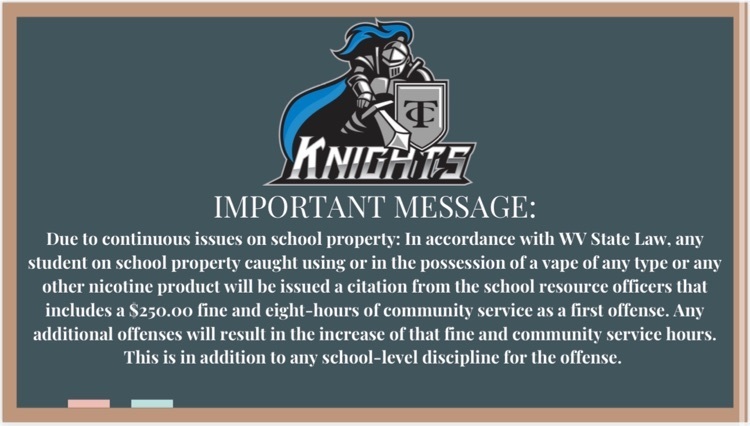 Looking for a new career? Jobs for the 2023-24 school year will be posted on 3/21. Contact the Board Office at 304-758-2145 with questions.
Congratulations to the following TCHS students on having artwork selected to be in the West Virginia Art Education Association Art show in Parkersburg. These students' artwork will automatically advance on to be viewed in the Arts Alive Art show in Charleston in April. Gwen Jacenkiw with three pieces, Jaden Williams, Leah Loudin, Maeson Maxwell, Owen Westbrook and Shawn Riggs. This art show was judged and Gwen won a 1st place award in 3-Dimensional art with her dragon teapot and teacup made in ceramics class. Gwen also won a 1st place award with her digital design artwork and earned a $100.00 check for this category! Congrats to Gwen and our TCHS artists on their artistic achievements!