Our 2022 Homecoming Spirit Week Banners! What an amazing job by all students in creating these banners! Congratulations to the class of 2023 for winning 1st place this year! Please come out and support your Silver Knights as they take on Tolsia tonight at 7pm! #KnightsPride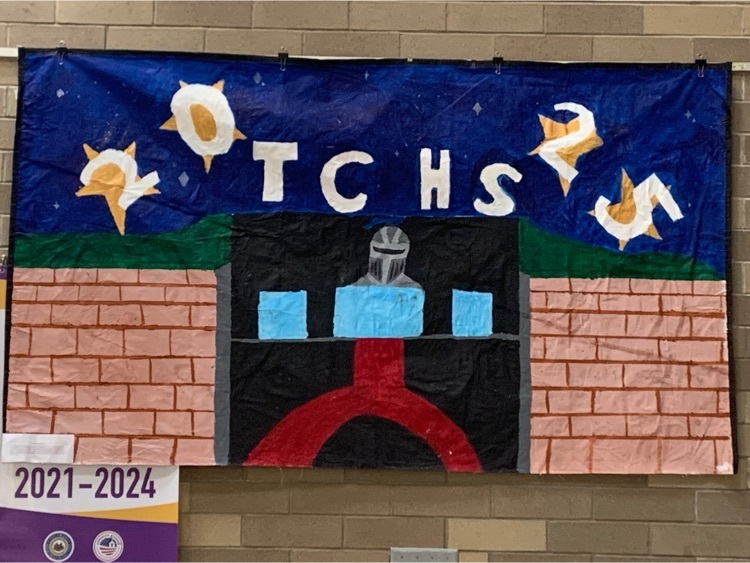 Want to have some extra fun? This Friday, at the Silver Knights homecoming game, there will be various teachers/administrators/and education employees in a dunking booth from 5 to 7pm. Come out to the game and make one of your favorite education employees swim! #KnightsPride
A Back to School Fair will be hosted this year. Hygiene products will be distributed at the back to school event. The event will offer services such as dental screening, vision screening, hearing screening and hair trims. This event will also provide families with personnel, programs and agencies that are available through Tyler County Schools to support our students and their families. All Tyler County students who will enter preschool-12th grade for the upcoming school year are eligible to attend the event. All students must be accompanied by an adult. When: August 9, 2022 Time: 4:00 – 7:00 Participants: All Tyler County Students Preschool-12th Grade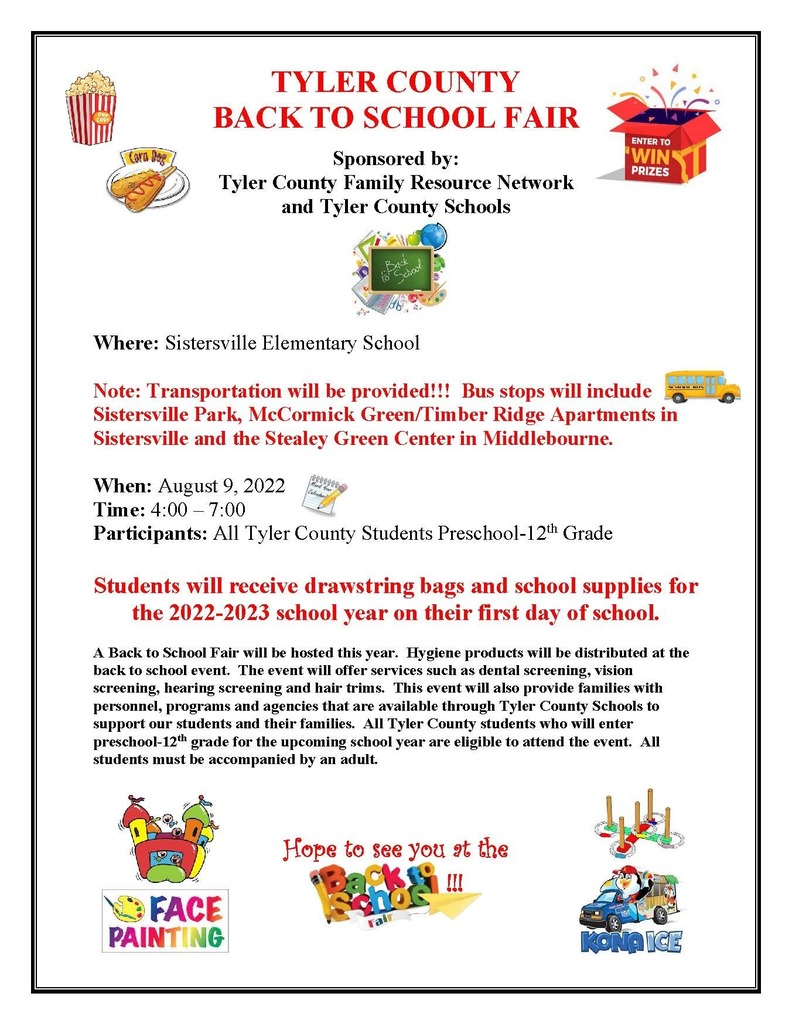 Congratulations to the 2022 TCHS Homecoming Court- Freshmen- Kathryn Grimm, Hailee Johnson Sophomores-Juliana Lattea, Hailey Sandy Juniors- Erin Riffle, Maleah Weber Seniors- Shayli Kocher, Maeson Maxwell, Tanley McEldowney, Maddie Shepherd, Mallory Westbrook The Homecoming game is Friday night at 7:00pm. Come out and support the Silver Knights! #KnightsPride
Updated TCHS Volleyball Schedule. #KnightsPride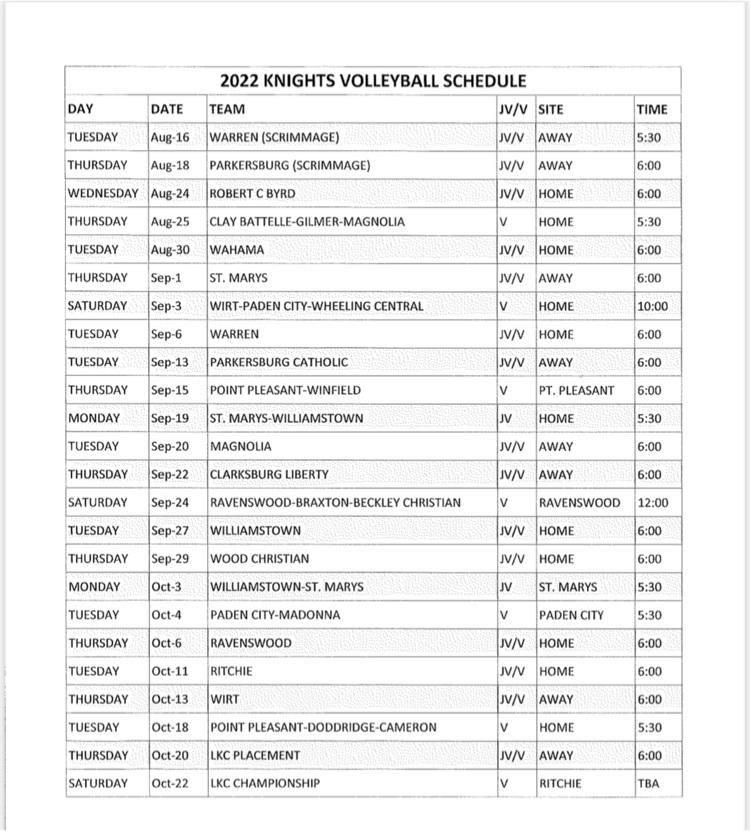 TCHS BOOSTERS MEETING TONIGHT AT 5:00 IN TC LIBRARY. ANY PARENT OF A HIGH SCHOOL STUDENT ATHLETE IS WELCOME TO ATTEND.
Congratulations Braeden! #KnightsPride
Williamstown will have a very limited number of paper tickets available at all of their sporting events this year. Fans attending events in Williamstown can pre-purchase tickets on their GoFan site
https://gofan.co/app/school/WV2669
or they can pay with a debit credit card at the gate. Tyler fans - please share this!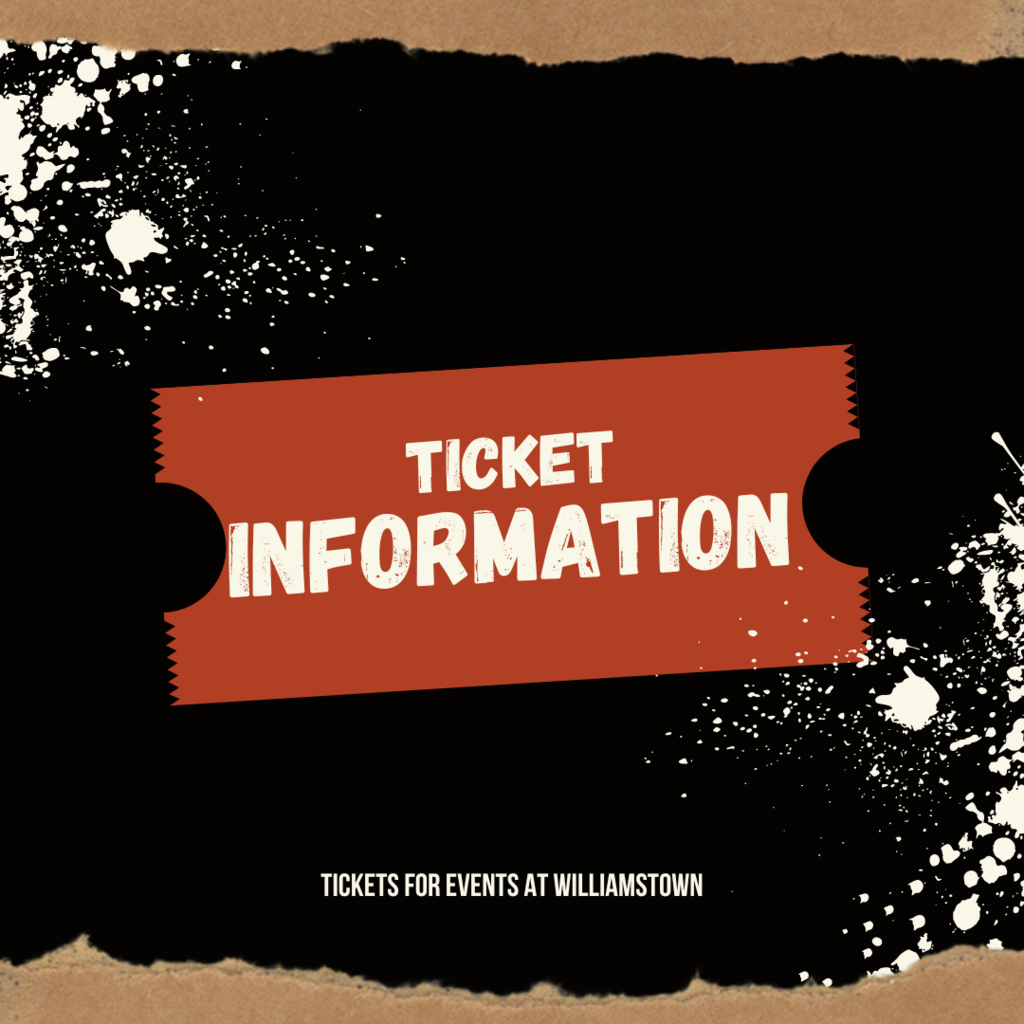 Attendees for Saturday's soccer game against Williamstown are encouraged to pre-purchase tickets on their GOFAN site or pay with a debit/credit card at the gate. There will be student and senior discounts for both electronic ticketing options. Cash will also be accepted, but will be general admission of $6.
https://gofan.co/app/school/WV2669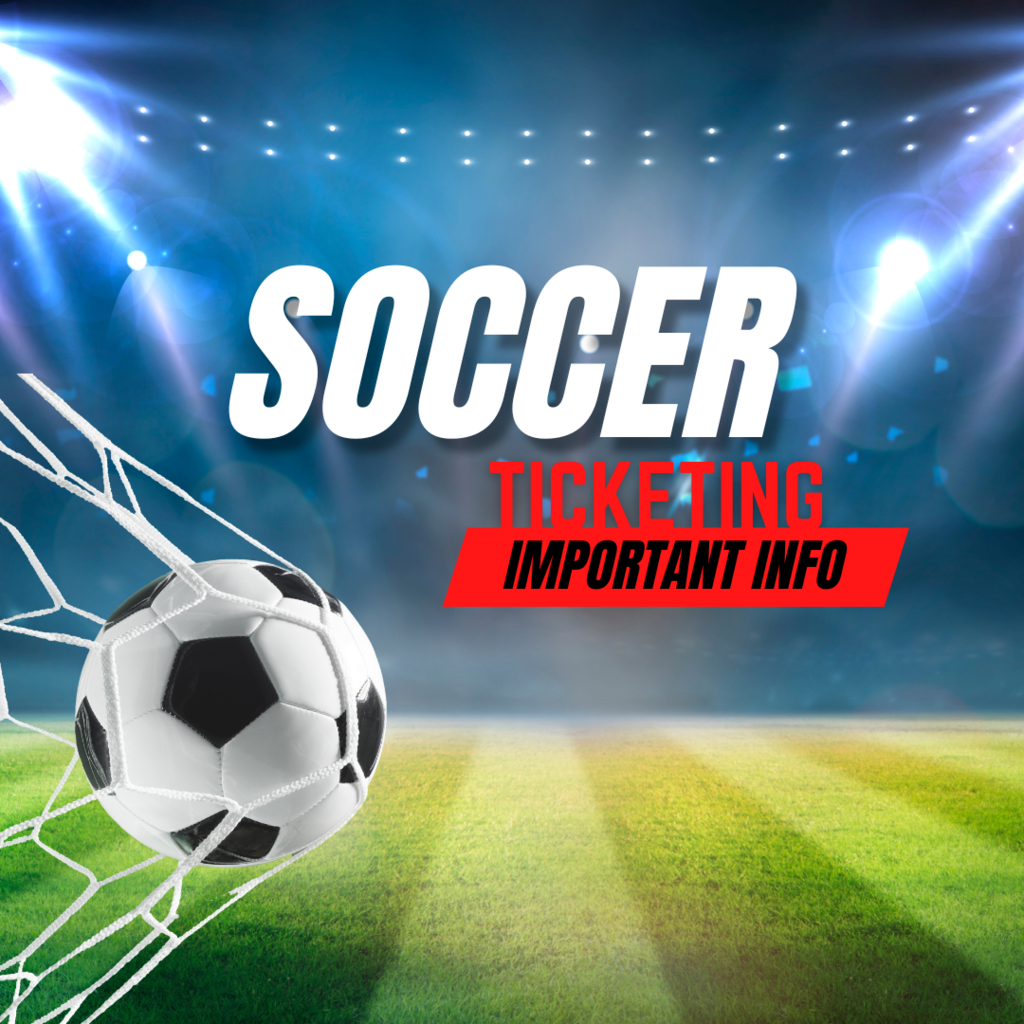 Please see the letter below from Mr. Morris regarding student issued laptops at TCHS.
Day one ✔️! The 2022-2023 school year is under way! #KnightsPride
TCHS students who attend the MOVTI. Your first day attending the MOVTI will be Tuesday, August 23rd. #KnightsPride
TCHS Seniors! Don't forget to bring your updated shot recorded for the 2022-2023 school year on our first day back, Monday, August 22nd, if you have not already done so. If you have any questions, please contact the school nurse's office.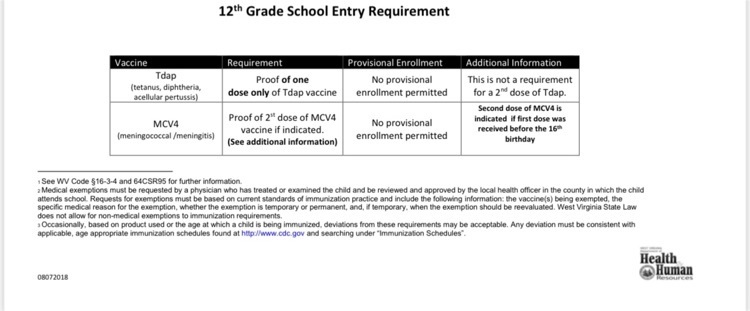 A Back to School Fair will be hosted this year. Hygiene products will be distributed at the back to school event. The event will offer services such as dental screening, vision screening, hearing screening and hair trims. This event will also provide families with personnel, programs and agencies that are available through Tyler County Schools to support our students and their families. All Tyler County students who will enter preschool-12th grade for the upcoming school year are eligible to attend the event. All students must be accompanied by an adult. When: August 9, 2022 Time: 4:00 – 7:00 Participants: All Tyler County Students Preschool-12th Grade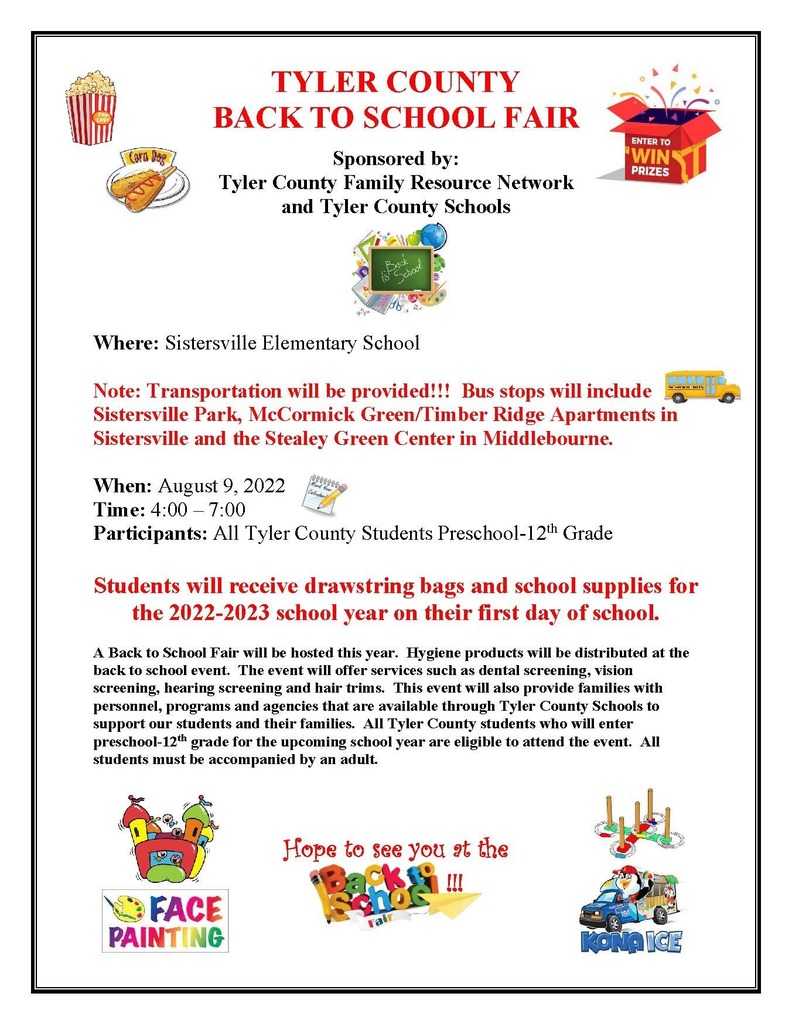 Reminder! Hope to see you there! #KnightsPride
Day 1 with staff and year 2.5 with the MetaNu mental wellness program! All elementary, middle, and high school teachers and students grades 6-12 will have the opportunity this year to utilize the program for their own well-being. It was a great day back! #KnightsPride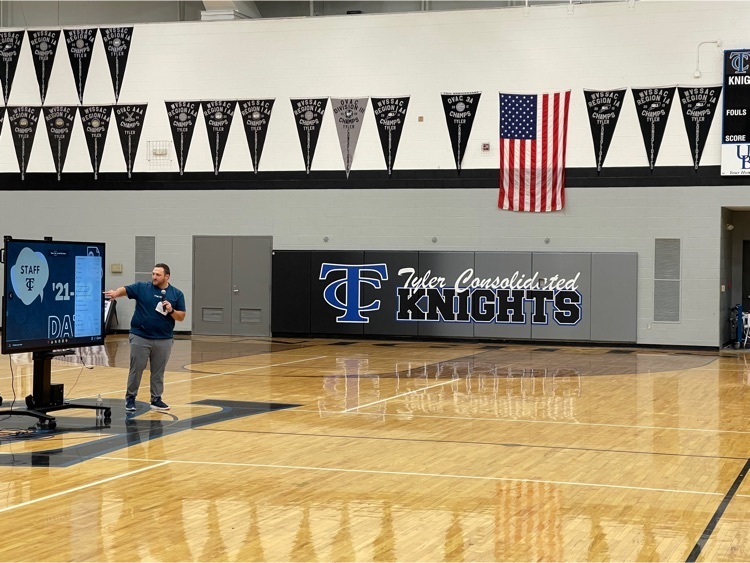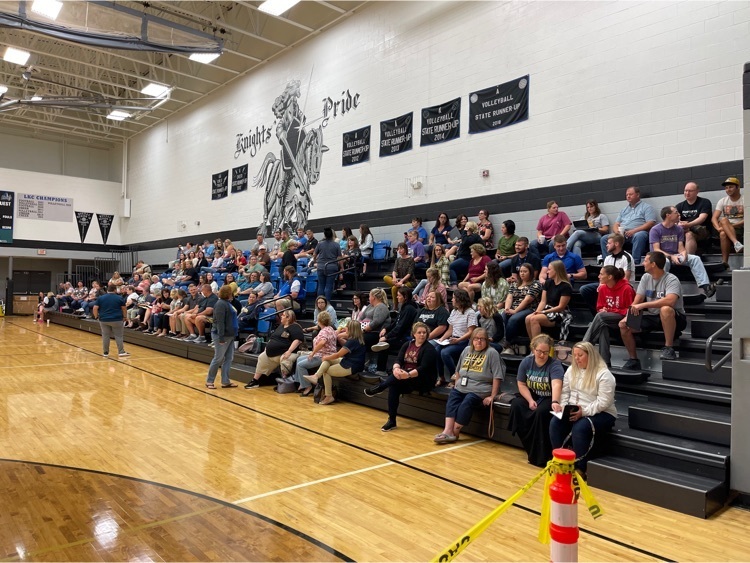 All incoming 9th graders and 9th grade Parents/Guardians, please see the information below! Orientation will take place in the High School commons.
It is time! Welcome back! #KnightsPride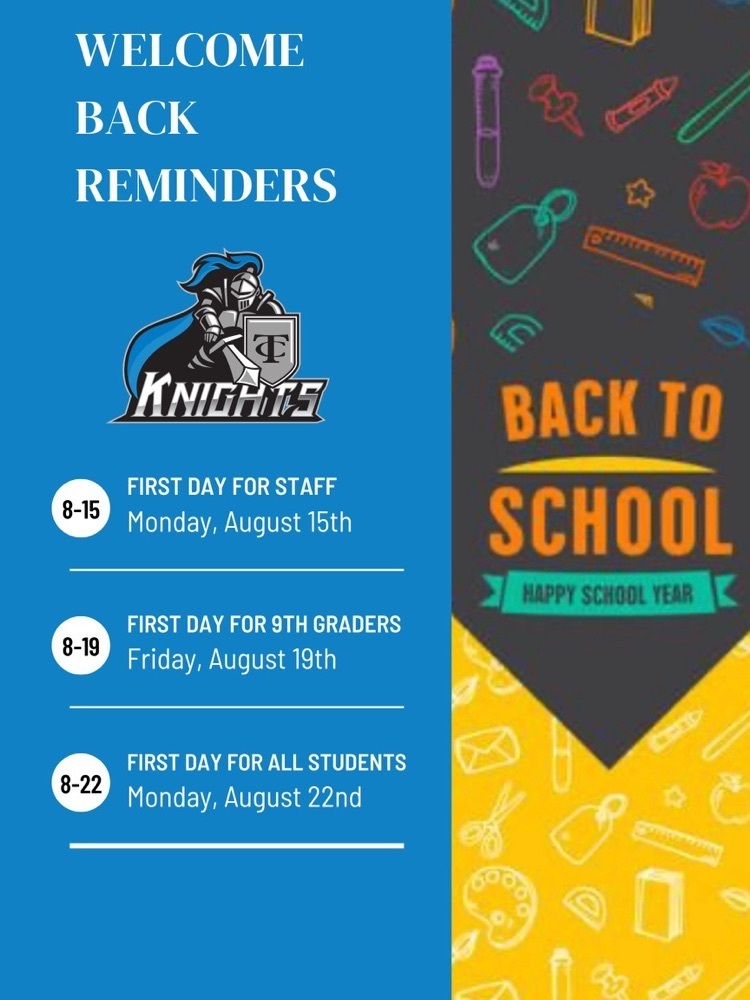 2022 TCHS Campus Clean-Up Complete! We had over 85 student-athletes participate this week in lending a helping hand for their school! Thank you all team members and coaches, it was a great week of hard work! #KnightsPride